---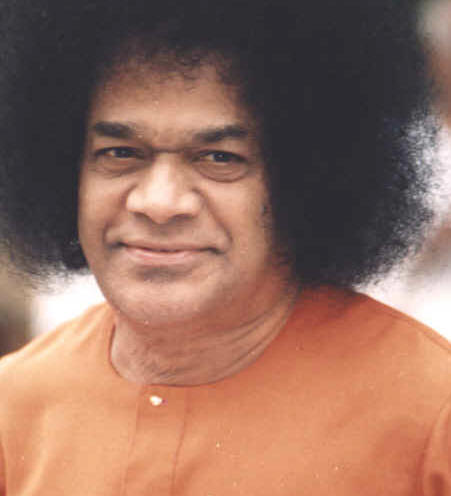 Sai Baba trust to quench Chennai thirst for water
Author: Venkat Parsa
Publication: The Asian Age
Date: July 31, 2003

At a time when fierce inter-state water disputes have become the order of the day, a private charitable trust, Sri Satya Drinking Water project, will supply drinking water to Chennai, where the problem has been acute for a long time.

Work has been in full swing for over 12 months now and if all goes well, it is likely to be completed by August.

Satya Sai Baba of Puttaparthi in Anantapur district in Andhra Pradesh, who has taken up project, is personally monitoring the project. Satya Sai Baba has stepped in to complete the Telugu Ganga project, which was designed to carry Krishna waters from Andhra Pradesh to Chennai, to meet the drinking water requirements of the Capital city of Tamil Nadu.

It was on January 19, 2002, that Sai Baba made a dramatic and totally unexpected announcement to fund the drinking water for Chennai, moved by the plight of the people there.

Significantly, both Andhra Pradesh and Tamil Nadu governments are co-operating with Sai Baba in the speedy execution of the drinking water project.

The Telugu Ganga project launched, with a commitment of 15 tmc ft water, with each State of Maharashtra, Karnataka and Andhra Pradesh pledging 5 tmc ft water for the project, to meet the drinking water requirement for Chennai.

Basically, the River Krishna water was to be stored in Srisailam Dam in Andhra Pradesh, was to be brought by a canal to a reservoir called Kandaleru. Then, the water was to be taken to Tamil Nadu border through a 150 km-long canal to the Poondi reservoir near Chennai.

The Telugu Ganga project got embroiled in a controversy, with Central clearance not forthcoming. The late NTR had gone ahead with the project, even without Central clearance. The Chandrababu Naidu government in Andhra Pradesh is co-operating with Sai Baba, to make the pledge a reality.

Technical examination revealed that water flow to Chennai was minimal, because the original Telugu Ganga Canal linking Kandaleru in Andhra Pradesh to Poondi in Tamil Nadu had become dilapidated. So it was literally decided to rebuild the 150 km-long canal. The Satya Sai Trust has taken upon itself the funding of the entire project.

The two-fold purpose of the project is to deepen and widen the canal and to improve the reservoir in Kandaleru, so that it can hold enough water to serve even during the dry seasons.

In fact, Satya Sai Baba had earlier directed the Sri Satya Sai Central Trust to launch projects to provide clean drinking water on a massive scale. As part of the initiative, the Anantapur Project was started in March, 1995, and was completed in a record time of 18 months.

Subsequently, similar projects were also undertaken in Medak and Mahboobnagar.

sourced: http://www.hvk.org/articles/0803/8.html
---
Lovingly shared by Bala
Posted on 05-08-2003
Sai Ganga - Chennai Water Project - More details
Omsrisairam

The Human Touch (or The Divine Touch)
Source - Sundaram Exhibition.

- 4200 men and women toiled under 45-50 deg.C heat, mostly in two shifts for this project. They stayed in hutments in the project site.

- Mehbubnagar dist. in AP is a beneficiary of Swami's previous water project. Out of gratitude and love, 500 families from there, toiled in this project to bring water to Chennai. - Diesel consumption 1lakh litres per month. Wage bills more than Rs. 2 crores per month.
- Half way through the project, 'Accident-free' one million manhours were completed. -The testing was done in a unique way. 2000HP motors were used to pump about 1tmcft (27billion litres) of water to meet the urgent requirement of Tirupathi town, which is on the way to Chennai along Sai Ganga. Water has been offered to the town of Lord Balaji, before the inaguration for Chennai
by Lord Sai.
- Regular prayers are being made to Swami during Bhajan in centers at Chennai to have his Grace flow in abundance, as water to Chennai. The project is expected to be completed by Aug.2003. A letter from Aug.59 in Swami's own handwiting, to show how His Love flows:
"Chagan Lal, Yippu Ongal helth yeppidi yirukku? Konchan paravayille?
...........Swami Daya yinikidi. Bhayam Vana. .......... Dhyryama namam
nenichikondirungo. ...... 28-8-59.
Chagan Lal, living in Chennai spoke Tamil, but could read only English. Hence Swami's letter in Tamil, but in English script. The letter has been displayed in the exhibition.

Yippu - now, Ongal - your, helth - health
yeppidi - how, yirukku? - is
Konchan - a little, paravayille? - better?
Swami Daya - Swami's Grace, yinikidi - is there.
Bhayam - Fear, Vana - not to be there.
Dhyryama - with courage, namam - Lord's Name
nenichikondirungo - keep thinking

The project statistics are mind boggling. Soon the details will be public globally.
Love all serve all

Bala