Business Standard, India
August 27, 2003

Sri Sathya Hospital to go paperless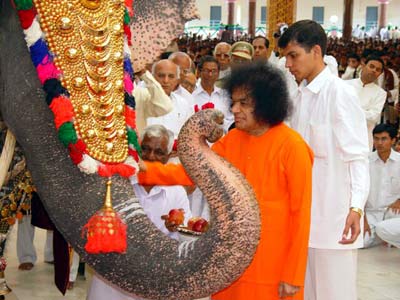 Our Bureau in Bangalore
Published : August 27, 2003

Sri Sathya Sai hospital, the Bangalore-based renowned healthcare centre, is all set to become a "paperless and filmless" facility.

Medicom Solutions, another city-based medical software company has deployed the Hospital Information System (HIS) which will have a comprehensive modular and integrated health information system catering to the various functions of healthcare institutions.

"We have a full-fledged laboratory information system, which automatically transmits lab results from the analysers and a radiology information system, which allows images to be available in real time on the doctor's desk," Safaya, director, said while announcing details about the entire health information system.

The HIS helps in the maintenance of accurate data along with the photograph of the patient through a lifetime to facilitate effective diagnosis and treatment.

A patient's clinical information is maintained in an electronic medical record, which can be accessed anytime by the attending healthcare specialists.

Data will include nursing management, clinical management and standardised clinical treatment protocols. The hospital has 333 beds, including 120 in the intensive care unit. It has eight operation theatres for cardiology and four for neurology. There are 68 specialist doctors and over 350 nursing personnel.

Medicom Solutions has implemented HIS in a record 93 days. The solution will soon be extended to Sai Baba Hospital also at Puttaparthi, which is 250 km away from Bangalore, where an enterprise ASP model will be used enabling a single "central database" of patient records for both hospitals. It would be maintained in Bangalore. The two hospitals would be connected through a satellite link, having a broad-band leased line as a back-up-time.

The hospital also plans to introduce for the first time in India, real-time, online tele-health based on the Electronic Medical Record of a patient.
---
Source posted by saibabanews

Source of article:
http://www.business-standard.com/today/story.asp?Menu=23&story=21649