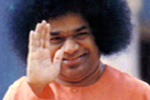 New Delhi, Jul 30 - Satya Sai Baba of Puttaparthi in Anantapur district is personally monitoring a drinking water project that will supply water to Chennai.
A private charitable trust, Sri Satya Drinking Water Project, run under the godmanís supervision, is set to supply drinking water to Chennai by August. Satya Sai Baba has stepped in to complete the Telugu Ganga Project, which was designed to carry Krishna waters from Andhra Pradesh to Chennai, to meet the drinking water requirements of the Tamil Nadu capital.
Both the Andhra Pradesh and Tamil Nadu governments are cooperating with Sai Baba in the speedy execution of the drinking water project. The Telugu Ganga Project launched, with a commitment of 15 tmc ft water, with each State of Maharashtra, Karnataka and Andhra Pradesh pledging 5 tmc ft water for the project, to meet the drinking water requirement for Chennai. Basically, the Krishna river water was to be stored in Srisailam Dam in Andhra Pradesh and was to be brought by a canal to a reservoir called Kandaleru. Then, the water was to be taken to Tamil Nadu border through a 150 km-long canal to the Poondi reservoir near Chennai.
The TGP got embroiled in a controversy, with Central clearance not forthcoming. The late NTR had gone ahead with the project, even without Central clearance. The Chandrababu Naidu government is cooperating with Sai Baba, to make the pledge a reality. Technical examination revealed that water flow to Chennai was minimal, because the original Telugu Ganga Canal linking Kandaleru in Andhra Pradesh to Poondi in Tamil Nadu had become dilapidated.
So it was literally decided to rebuild the 150 km-long canal. The Satya Sai Trust has taken upon itself the funding of the entire project