---
---

1. Meaning, Purpose and Significance of Rama and Rama's Advent & earlier life.
3. Significance of the Rama Principle and Symbolism.
4. Hanuman.
5. Honour, Respect and Gratitude.
6. Sita.
7. Fraternal Love.
8 Rama's Lesson for Lakshmana.
9. Dashratha , Bharata, Kaushalya. Sumitra.
10 The difference between Rama and Ravana.
12 How to celebrate Rama's Birthday, Importance and Universality of Ramayana.
13. Sai's Messages on Rama-Navami & Glimpses of Celebrations.
---
OM SRI RAM JAI RAM JAI JAI RAM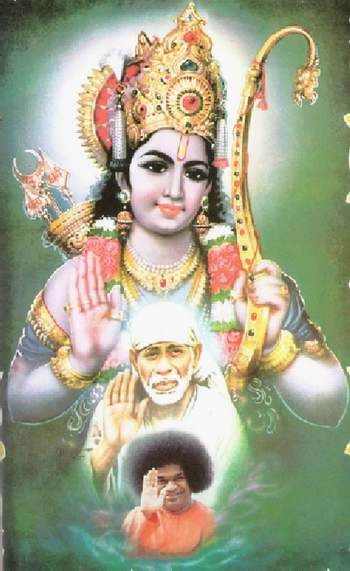 ---
From the book - Festivals at Prasanthi Nilayam and Their Significance - An Exposition by Bhagavan Sri Sathya Sai Baba - Compiled and Edited by Suresh C Bhatnagar
---